You are hiring more
than an wedding officiant
Reverend Jeanne MacLaughlin crafts ceremonies to make an unforgettable event for you and your guests. She is known by her friends and family for being a gripping storyteller and having a positive, calming presence. She really knows how to connect with her audience.
She is able to incorporate spiritual or unity rituals into ceremonies if that is wished for. In addition, she offers spiritual counseling and workshops that have evolved from a foundation of health, happiness, and mindfulness.
Also, Jeanne is a professional speaker and vocalist and is part of a Positive Music Duo called The JaJa's.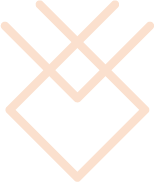 Jean Marie´s Story
From corporate job to spiritual health guide and minister
When we follow our life path, we may not always prepare ourselves for adversities on the way. This has been true for me, so I started to look for coping mechanisms, abundantly offered by books, spiritual healers and teachers. Over time the realization struck home that the answers I was looking for are not to be found outside of me but need to come from within: I am my solution.
This triggered a fundamental career change as sharing this experience and helping others to be their solution undeniably became my purpose. I demonstrate this purpose as a Minister at Unity Church Sun Lakes, a certified life coach and a Naam Yoga Instructor and Harmonyum Practitioner. JEAN MARIE was created to put my tools and resources to work to help you find your own answers within. I am here to inspire you to find the right path for you which you can then walk confidently on your own.